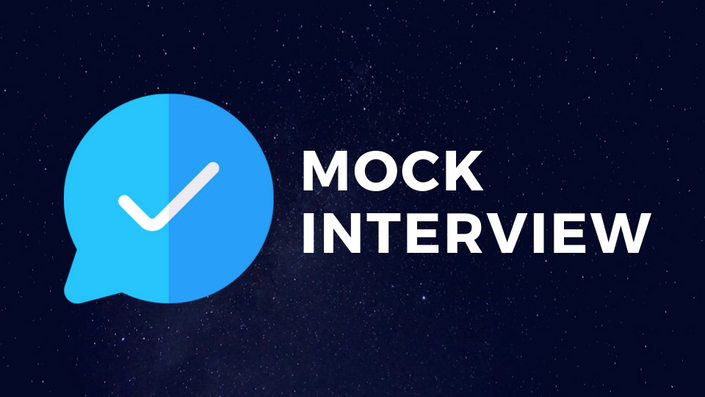 Online DBA Mock Interviews
Virtual Face-to-Face Mock Interviews With Oracle Certified Masters
Book Now
Double Your Chance Of Getting Hired
Do you have a job interview coming up and not sure about the preparation?
Crack Hardest Interview
Get interviewed by Oracle Experts with over 10+ years of experience
Online Skype Call
Attend your mock interviews via online Skype call from anywhere
Get Instant Feedback
Get immediate feedback of your interview to improve in weak areas
Access Recording
Get access to your interview recording after the interview
Resume Analysis
Fix your resume with free resume analysis inside mock interview
Boost Confidence
Test yourself with experts before appearing for a real interview
Did you know?
On average, anyone gets rejected twice in interviews before getting a job. Impressing the interviewer might be the only thing standing between you and your job offer!
How it works?
Face Oracle Experts with an average experience of 10+ years
1
Select Plan
Check different mock interview plans and choose the one that suits you
2
Schedule Interview
Select an available time slot that suits your availability and get set for the mock interview
3
Attend Interview
Face your mock interview & get instant feedback and access to your interview recording
Get Interviewed Today!
Typical mock interview lasts for 45 minutes to 1 hour
Standard
$50
One single mock interview
---
Interviewed by Oracle Expert
Duration - 45 minutes
Get interview recording
Premium
$125
Three mock interviews
---
Interviewed by Oracle Master
Duration - 1 hr each interview
Get interview recording
Frequently Asked Questions
Will I be interviewed by the same Expert every time?
No, you might face a new expert for your next interview !!
When can I schedule my mock interview?
Once you choose the specific mock interview plan (standard or premium), you will be able to directly book your mock interview based on your specific time and date.
Can I cancel and re-schedule the interview?
We encourage you to be sincere for the interview but we also understand you might get stuck with some personal issues. We allow up to one interview re-schedule without any fees.
What is the mock interview pattern?
Once you book mock interview, you will be allowed to submit your latest resume and book mock interview slot. Your mock interview starts with your resume and goes deep into what has been written inside the resume. All the interviews will be 80% technical and 20% behavioural.
Can I ask questions to the interviewer during the mock interview?
At the end of the mock interview, you will be allowed to ask questions where you can clear all your doubts.
Who are these mock interviews for?
These mock interviews are for any Oracle DBA who is planning to appear for a job interview.