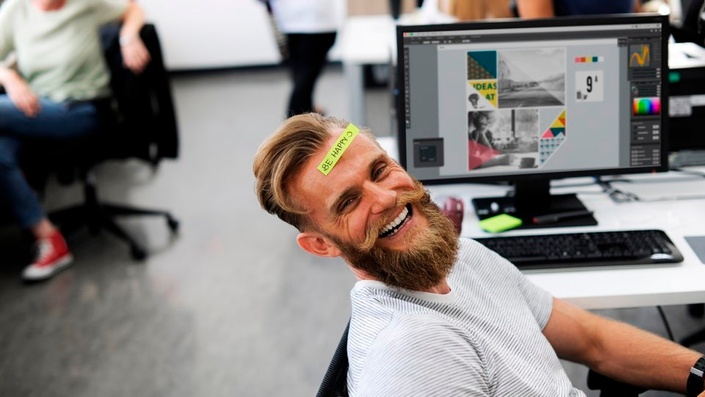 How to Become a Database Administrator
Everything you need to know before starting your DBA career
A course designed for freshers and IT professionals who have no clear picture on DBA career
Step-by-Step Checklist
Get to know the simple process of becoming an Oracle DBA
Identify Career Choice
Know the difference between Oracle DBA and Oracle developer career
Fresher DBA Jobs
Get the list of top 5 places to start Fresher DBA job hunting
Types of DBA
Learn the different types of DBA roles and responsibilities
DBA Daily Activities
Chance to look inside Oracle DBA everyday activities
Expert Advise
Speak to an expert at DBA Genesis by the end of this course
One of the most common questions asked to me still remains same "How can I become an Oracle DBA?". After replying to so many emails and helping students over calls, I decided to create this free course on everything you must know in order to become Oracle DBA.
So many DBA trainers out there are publishing courses on Database Administration but do not share all the steps to become a DBA. This confuses students and they think "It's very hard to become a DBA".
It's completely not your fault as you do not have a proper step-by-step checklist to become a DBA. It's time for you to enorll into this course which is designed for freshers and IT professionals who have no clear picture on How to become a DBA.
By the end of this course, you will be able to:
| | |
| --- | --- |
| | Get to know everything you need to become an Oracle DBA |
| | Download fresher DBA checklist to accelerate your career |
| | Understand the difference between Oracle DBA and Oracle developer |
| | Figure out how to find DBA jobs as a fresher and where to start hunting |
| | Know the different types of DBAs and what are their functions |
| | Identify the day to day DBA tasks and see how DBA works in real-time |
Things you must know before enrolling into this course:
| | |
| --- | --- |
| | Passion to become an Oracle DBA |
| | Familiar with database concepts |
| | Basic knowledge of computers |
| | Good configuration system |
| | Fast internet access to take this course |
Meet Your Instructor!
Hi there! I'm Arun Kumar, owner and instructor at DBA Genesis. I created this platform to share my DBA knowledge with all of you. My vision is to simplify DBA learning in order to make you become more competent in your professional career.
I am an Oracle Certified Expert, Oracle RAC Certified Implementation Specialist and Oracle Certified Professional along with few more credible certifications under my hat.
Frequently Asked Questions
I want to become a DBA but I have no experience. How do I become one?
You don't need a formal experience to become a DBA! Inside the course, we look at how to find DBA jobs as a fresher. This will help you identify the top 5 places in your area to find out Oracle DBA jobs and apply.
What is the difference between DBA and Developer?
A DBA administers the database by making sure database is always accessible. A developer write SQL and PL/SQL codes to implement business logic inside database.
What courses should I learn to become a DBA?
You must start with Linux and move up to Oracle DBA courses. We have detailed modules inside the course that walk you through each course you must learn!
Can I shift my career from Oracle Developer to Oracle DBA?
Yes! Off course. The step-by-step checklist will help you understand the right courses and certifications you must take to shift your career.
How much time it takes to become a DBA?
Depends on how much time you devote for practicing Oracle. Typically it takes around 90 days to complete DBA courses and be ready for interviews.
"
A good guide for those who are layman to the technology. Well written and precise. For those who want to start from level zero, please go ahead with this one. Very helpful.
Ravi Tez
Fresher DBA interview questions included
Do not forget to checkout course Bonus section for fresher DBA interview questions and answers. We also have top 5 facebook groups for DBA that you must follow.
Download sample DBA resumes inside
Sample resume that you can use as a reference and modify your resume. Download different resumes based on experience level you have.