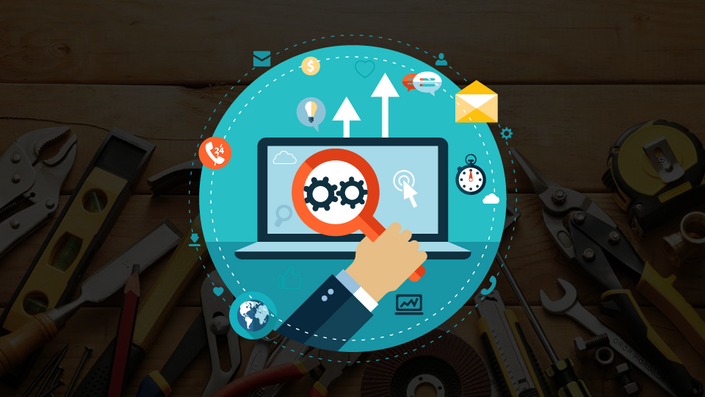 Oracle SQL Developer for Absolute Beginners
Everything you need to know about Oracle SQL Developer tool
Become a smart SQL Developer user with this free course!
Latest Version
A course built on Latest Oracle SQL Developer version 18.2
Execute Queries
Write and execute queries to answer business questions
Filter Output
Learn how to display your results in a way that makes your work easier
Export Data
Learn how to export data in different formats and using different methods
Connect Database
learn how to create database connections and execute queries
SQL Operations
Learn how to use SQL Developer to perform various SQL operations
Oracle SQL Developer is a free graphical tool that enhances productivity and simplifies database development tasks. Using SQL Developer, you can browse database objects, run SQL statements, edit and debug PL/SQL statements and run reports, whether provided or created.

Developed in Java, SQL Developer runs on Windows, Linux and the Mac OS X. This is a great advantage to the increasing number of developers using alternative platforms. Multiple platform support also means that users can install SQL Developer on the Database Server and connect remotely from their desktops, thus avoiding client server network traffic.
Imagine your job where you no longer struggle with Oracle SQL Developer and keep working smarter!
| | |
| --- | --- |
| | Download and install SQL developer 18.2 version on windows |
| | Connect remote database on cloud and navigate tables inside schema |
| | Create table using GUI interface inside SQL Developer |
| | Change table definition and modify table constraints |
| | Export data from Oracle table to csv file and much more |
Add Oracle SQL Developer to your resume by taking this course that covers basic concepts to more advanced.
You can connect to any target Oracle database schema using standard Oracle database authentication. Once connected, you can perform operations on objects in the database.
Meet Your Instructor!
Hi there! I'm Arun Kumar, owner and instructor at DBA Genesis. I created this platform to share my DBA knowledge with all of you. My vision is to simplify DBA learning in order to make you become more competent in your professional career.
I am an Oracle Certified Expert, Oracle RAC Certified Implementation Specialist and Oracle Certified Professional along with few more credible certifications under my hat.
Frequently Asked Questions
Is SQL developer necessary for Oracle DBAs?
As an oracle DBA, you might get a chance to work in a project where the client uses SQL Developer to connect databases. It's always a good idea to keep Oracle SQL Developer in your resume.
Which version of SQL Developer is taught in the course?
At the time of publishing this course, Oracle SQL Developer 18.2 is the latest one.
Can I include SQL developer as a tool in my resume?
Off course! this increases your chances of getting an interview when compared to other candidates.
Can I download Oracle SQL Developer for free?
Yes! In fact the course teaches you how to download the SQL developer and Install on Windows Machine.
How to connect database? I don't have one!
We do provide remote cloud labs hosted on cloud. In case you are looking for Oracle SQL cloud lab, you can write to
[email protected]
and get your own dedicated lab to practice.
Will the course cover all the Oracle SQL queries?
This course is probably not for you if you're looking to learn SQL concepts. This course will teach you Oracle SQL Developer basics to advanced concepts.
"
One of the fantastic courses on Oracle SQL Developer. Excellent for both beginners and pros.
Joel Loo
Learn the free product with me
Oracle SQL Developer is a free tool provided by Oracle corporation that simplifies DBA and Developers job. Add it to your resume today.
Free bonus tips inside the course
I keep on adding new topics to the Bonus section inside the course regularly. Watch out the special Bonus section for more inside the course.