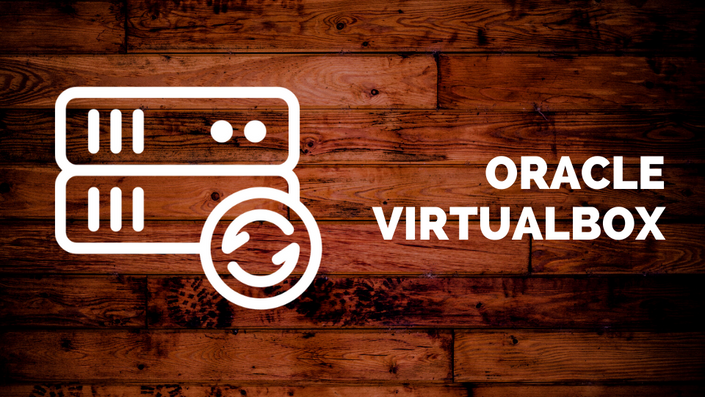 Oracle VirtualBox Administration
Lean to create Linux VMs on top of Windows using world's most popular virtualization product
"This was great for an intro, as i was a little lost on other courses because they did not give a 'background'. Background is always needed to understand any higher level concepts. I have already learned so much within the first few videos!
Excellent course on Oracle Virtual Box."
Rob Ross
Germany
Your first step towards Virtualization
Create VMs
Learn to download, install and create your first VM
Administer VMs
Manage multiple Virtual Machines with VirtualBox
Take Snapshot
Save the state of a VM at a given point in time
Export / Import VMs
Learn to easily share a VM by exporting and importing
Clone VMs
Create a copy of VM by simply cloning from another VM
VM Networking
Setup networking between windows and VMs
Course Description
Oracle VirtualBox is a powerful open source virtualization software platform developed by Oracle corporation. Its world's most popular cross-platform virtualization product that lets you run multiple Operating systems on top of Mac, Windows or Linux OS.

Run multiple operating systems at the same time by creating virtual machines
This course is set up to give you an understanding of the components that make up a virtual environment. You will grasp the concept of what virtualization is and how it is used in corporate and in home environments. There's no need to worry about breaking anything within a virtual machine! You can always choose to start over in VirtualBox. It's a safe. and effective way to learn just about anything.

Administer Oracle VirtualBox by deploying multiple virtual machines with this course!
You can run multiple OSs on top of VirtualBox, as guest OSs under one host operating system. Each guest OS can be independently started, stopped, and paused. You can configure each VM independently depending on its role or purpose.

What you'll learn
| | |
| --- | --- |
| | Setup another operating system without having to dual-boot |
| | Create your first virtual machine |
| | Install Oracle Enterprise Linux |
| | Configure windows to Linux networking |
| | Connect Linux using Putty, WinSCP and Xming |
| | Add RAM, HDD, Network card to existing virtual machines |
| | Virtual machine cloning and migration from VirtualBox to VmWare |
Course Requirements
| | |
| --- | --- |
| | A computer with Windows installed (any version) |
| | Basic knowledge of how to download and install software |
Targe Audience
| | |
| --- | --- |
| | Anyone who wants to understand Virtualization |
| | DBAs and Developers who wants to run Linux OS on their windows OS |
Meet Your Instructor!
Hi there! I'm Arun Kumar, owner and instructor at DBA Genesis. I created this platform to share my DBA knowledge with all of you. My vision is to simplify DBA learning in order to make you become more competent in your professional career.
I am an Oracle Certified Expert, Oracle RAC Certified Implementation Specialist and Oracle Certified Professional along with few more credible certifications under my hat.
Frequently Asked Questions
Can I install CentOS on my windows laptop?
Yes, you can create a virtual machine and install CentOS on your windows laptop!
I have a windows system and want to create a Linux virtual machine. Do I need to download VirtualBox for Windows or for Linux?
You always download VirtualBox based on the main operating system installed on your system and NOT based on the type of virtual machine you plan to create. In your case, you will have to download VirtualBox for windows.
What are the system requirements for installing VirtualBox?
We recommend any windows operating system which has at least 8 GB RAM and 50 GB free disk space to practice with this course.
Can I connect to Linux virtual machine using SSH tools like putty?
Yes, you can connect to Linux machines via SSH tools. We have covered this inside the course.