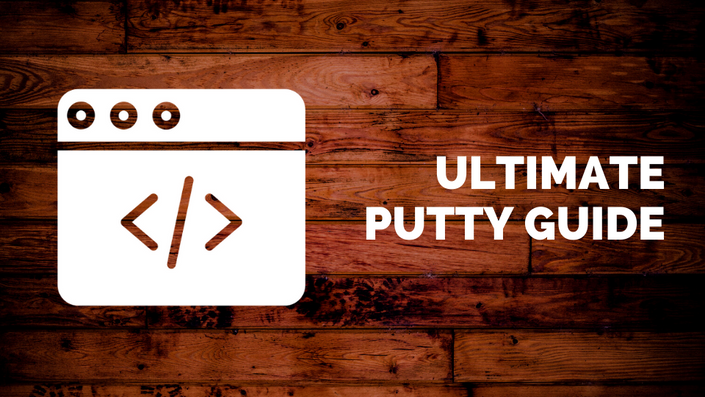 The ultimate Putty (SSH) Guide
Learn advanced putty settings and save profiles for quick access to your Linux servers
Master the unknown settings inside PuTTY!
Download and Install
Learn how to download and install PuTTY on windows machine
Save Login Profiles
Save your connection details inside PuTTY so that you can login faster
PuTTY X11 Forward
Invoke Linux GUI on windows machine using PuTTY X11 forwarding
Change Font
With simple clicks, you can change PuTTY font, color and text size
Save PuTTY Sessions
Store all your PuTTY session history in a text file format for future reference
PuTTY Hacks
Checkout course Bonus Section to learn my simple PuTTY tricks
Course Description
PuTTY is a free and open-source terminal emulator, serial console and network file transfer application. It supports several network protocols, including SCP, SSH, Telnet, rlogin, and raw socket connection. It can also connect to a serial port. The name "PuTTY" has no definitive meaning.
Master advanced Putty settings that help you to quickly access your Linux servers!
PuTTY was originally written for Microsoft Windows, but it has been ported to various other operating systems. Official ports are available for some Unix-like platforms, with work-in-progress ports to Classic Mac OS and macOS, and unofficial ports have been contributed to platforms such as Symbian, Windows Mobile and Windows Phone.
Quick reference course for one of the highly used SSH tool Putty!
PuTTY comes bundled with command-line SCP and SFTP clients, called "pscp" and "psftp" respectively, and plink, a command-line connection tool, used for non-interactive sessions.
What you'll learn
| | |
| --- | --- |
| | Download and Install putty on windows machine |
| | Create and edit profiles in putty |
| | Launch Linux GUI interface using Xming with Putty |
| | Log your putty session into text files for future reference |
| | Change putty terminal font size, color and disable bell sound |
| | Putty best practices in real time - Author advise |
Course Requirements
| | |
| --- | --- |
| | Knowledge of SSH connectivity |
| | Familiar with Linux OS and Virtual Box |
| | Laptop / system with at least 8 GB RAM |
Target Audience
| | |
| --- | --- |
| | System admins who use Putty SSH tool to connect Linux servers |
| | Oracle DBAs who administer databases using PuTTY software |
| | Any IT person who is involved in server SSH connectivity using PuTTY software |
Meet Your Instructor!
Hi there! I'm Arun Kumar, owner and instructor at DBA Genesis. I created this platform to share my DBA knowledge with all of you. My vision is to simplify DBA learning in order to make you become more competent in your professional career.
I am an Oracle Certified Expert, Oracle RAC Certified Implementation Specialist and Oracle Certified Professional along with few more credible certifications under my hat.
Frequently Asked Questions
Which OS will I be installing PuTTY on?
We will be downloading and installing PuTTY on windows operating system.
What is a profile in PuTTY?
A profile stores connection information such as Hostname, username, port number and other settings that helps you connect faster.
How to invoke GUI in PuTTY?
PuTTY is a character based interface tool and it does not support GUI. We will be using another software called XMING to invoke Linux GUI.
What are PuTTY advanced settings?
PuTTY is a small tool but has lot of settings inside it. The advanced settings include font change, enable/disable bell sound, store putty sessions in text files and much more. We will be looking at all those settings inside the course.
Do you cover PuTTY error codes?
Yes! we do have a lesson dedicated to PuTTY error codes!
Do we need Linux server to learn PuTTY?
No, at this stage, just play with PuTTY settings.
"
Good for beginners. This is a tiny tool, however with this course it was super helpful for those of us who don't like to do excessive manual reading or searching for answers. Especially liked the real world tips.
Michelle
Get ready to deep dive into PuTTY settings
A tiny course that walks you through some of the most advanced PuTTY software settings that increases your speed of accessing Linux servers.
Download the 10 Awesome PuTTY tricks
Get my 10 awesome PuTTY tricks checklist inside the course and use it in your real-time environment for super fast server access !!